In recent years, the market for handcrafted projects has skyrocketed and so has the support for the crafter community. Because we're a small business as well as a one-stop shop for all things sewing, we know this community well. Jo Yee Yap is a budding professional sewist brimming with creativity and a can-do spirit. Although she hasn't been sewing for long, she's already created a number of impressive projects and caught our attention. Together with her Sailrite® Fabricator® Sewing Machine, Jo is proof that anybody with an eye for ingenuity can become a maker.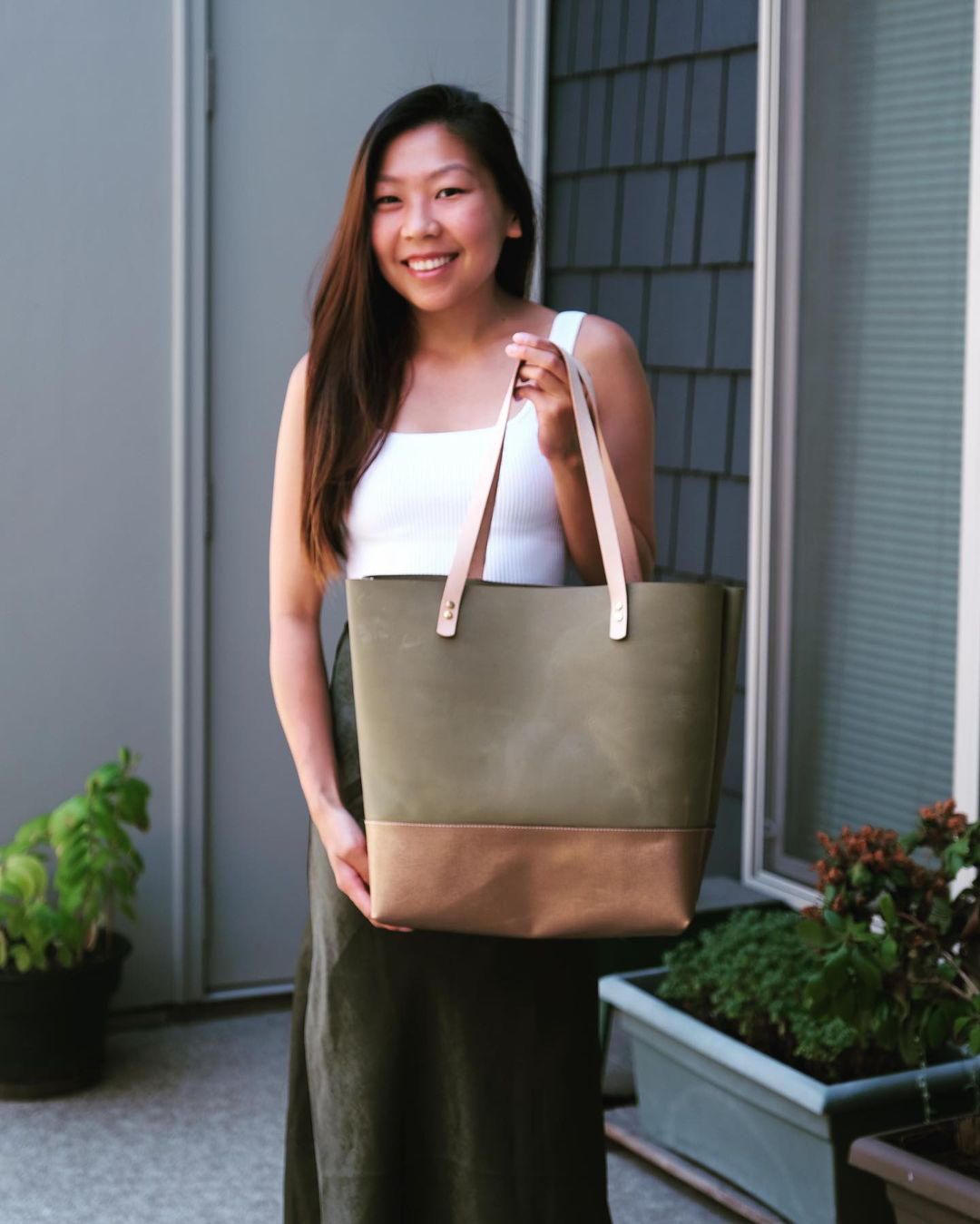 Jo's introduction into the world of custom leather crafting began with a simple project. She explained that she first had the urge to learn how to make a canvas tote bag and signed up for a local sewing class. After the class, she was inspired to see what else she could create. She then began attending regular sewing classes, watching sewing videos on YouTube, and reading books on beginner sewing techniques. "I am inspired by the countless designs of bag styles, and I believe that your own bag has the power to define and describe your personality. This led to a desire to create my own timeless designs out of durable goods and further develop my sewing skills."
But how did this crafting curiosity lead her to Sailrite? Well, that, too, started with a simple sewing class. "At a sewing class I attended at the Klum House in Portland, Oregon, I had the opportunity to test out sewing leather on a Sailrite Fabricator versus a Juki industrial machine. The main reason why the Sailrite Fabricator stood out to me as the clear winner was because of the great slow speed control. After that class, I decided to research more about the Fabricator and made the investment. As I'm relatively new to sewing, I was nervous about setting up the machine. However, Sailrite had clear, easy and concise steps, and the variety of video tutorials on their YouTube page really served as an added bonus."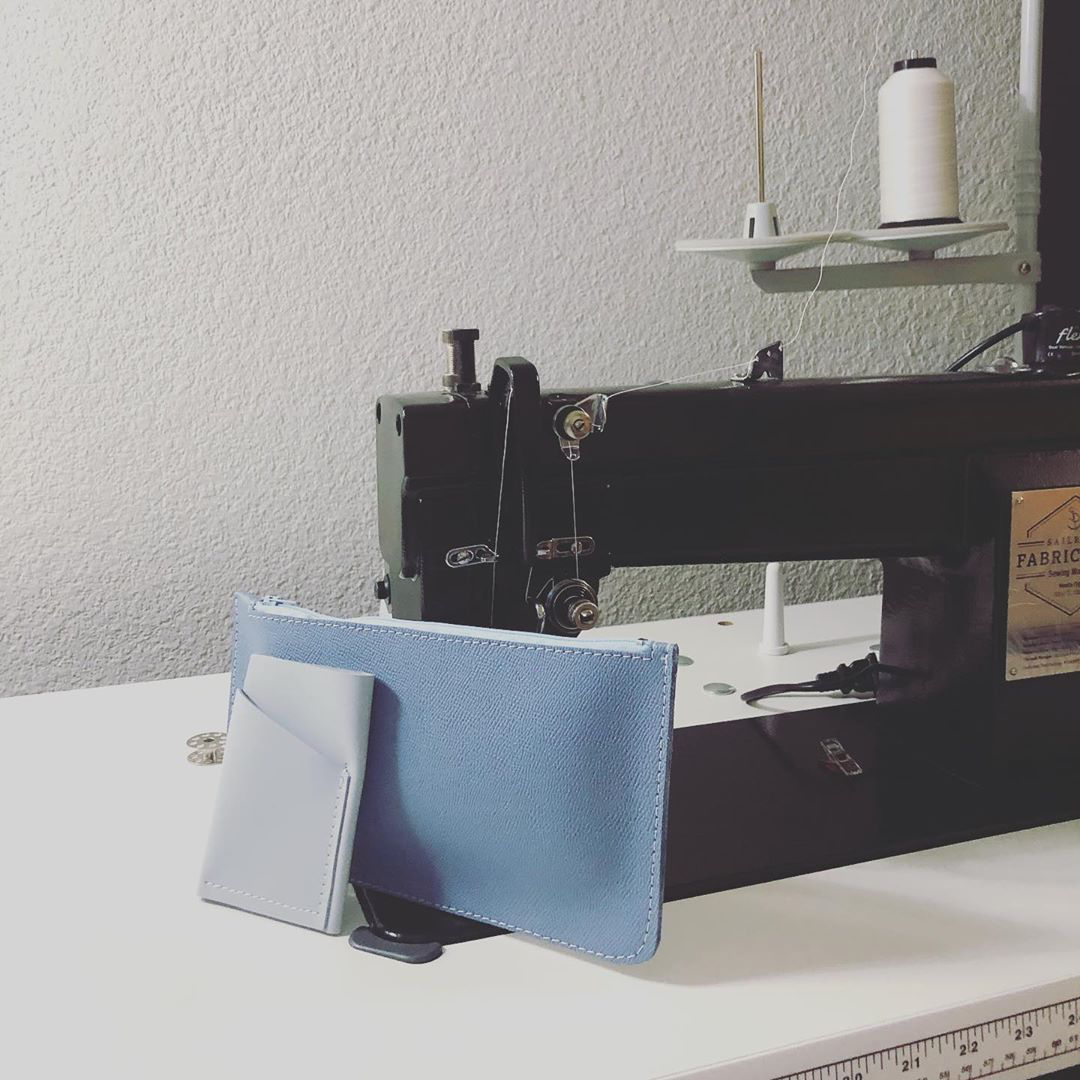 "I have been able to create such unique projects with the Sailrite Fabricator! The stitch-by-stitch power is something that should not be underestimated. Sailrite also offers a unique leather foot to ensure that your leather is protected from any marks that could be caused during sewing. What I love most about Sailrite as a company is that they always prioritize customers first. The customer service is as great as it gets. I've always had my questions answered, and I've always received guidance on my troubleshooting issues on my machine almost immediately by members of the Sailrite team."
"Currently I sew projects for myself, friends and family. Some of my most recent projects include a leather tote bag and a wallet. I hope to one day launch my own business and join the dynamic community of local makers in the greater Seattle area. I look forward to continuing my journey in leathercraft and defining my voice in the makerspace. I look forward to introducing new bag designs in the near future."
This slideshow requires JavaScript.
But with all these projects on the horizon, we wanted to know what Jo enjoyed most about the makers' lifestyle and what factors she considered to be the most difficult. "My favorite part of this unique lifestyle is the endless possibilities and designs you can create. Innovation is a fundamental concept for us as creators, and it is what gets me excited to continue to build upon my skills in the realm of leather crafting."
It's no secret that the DIY process is rife with trial and error until you achieve the perfect project, and it's always beneficial for crafters to share their experiences with one another. When asked about what advice she would give to the budding DIYer, Jo had some thoughts to share with us. "Take risks and have the drive to always learn. For one successful bag design comes many trial prototypes and errors. Passion and perseverance are two key skills for emerging crafters. I also recommend cultivating a network of local crafters so you can learn from one another."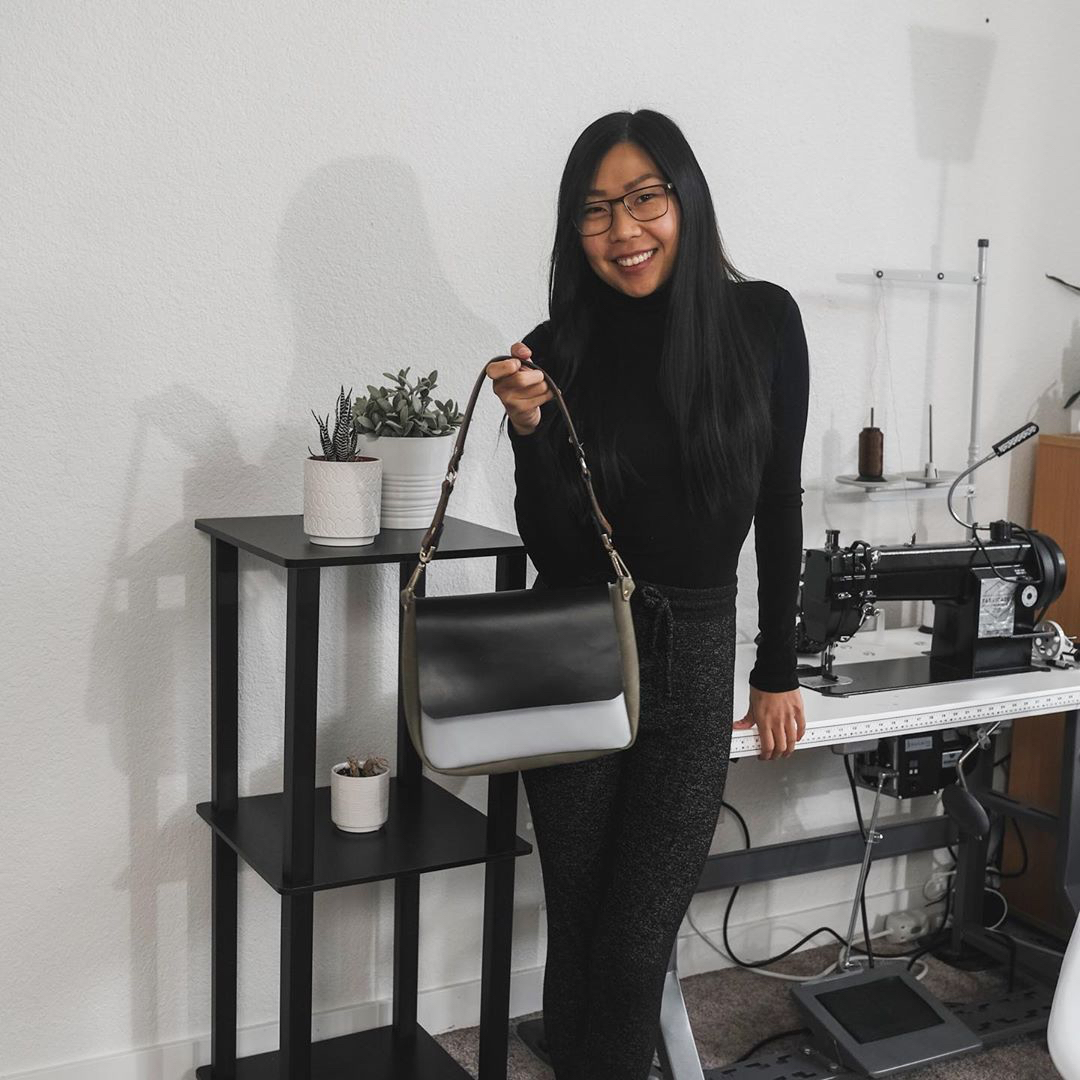 If we learned one thing from Jo, it's that the DIY spirit doesn't have a time limit. If you have the desire to create, there's no time like the present to embark on that dream project. It doesn't matter if you dream of sewing your first stitch or you've been sewing for years, Sailrite is here to help you every step of the way. With our support behind you and the support of crafters in the DIY community, the only limit to your success is your imagination! 
This slideshow requires JavaScript.
Who We Are
Sailrite is your one-stop DIY shop! We are a passionate crew of do-it-yourselfers who strive to equip you with the supplies and how-to knowledge you need to tackle your next project. Do you want to learn upholstery, leatherwork, canvaswork, hobby sewing, bag making or more? We have the fabric, tools, hardware, sewing machines and notions you need to master any DIY. And even if you've never sewn before, our tutorials and how-to videos are designed for beginners and experienced crafters alike.
Start your DIY journey today: www.sailrite.com