Ted Levitt lives according to two main principles: service and quality. He grew up watching his parents run a very successful diner, and he credits them for his success in business and his drive to succeed in everything he does. What does all this have to do with DIY? Keep reading to learn more about Ted, his fascinating life's story, and his passion for car restoration and how it lead him to Sailrite® and the Ultrafeed® LS Sewing Machine.
Growing up in his parents' diner — Chick and Ruth's Delly in Annapolis, Maryland — instilled in Ted an appreciation for and belief in honesty and hard work. "I loved working with my parents starting at 8 years old. I worked every weekend and after school. I guess I thought it was fun being with them; I didn't really think of it as work." The lessons learned in his parents' diner would prepare Ted for a life of success in the hospitality and food service industry.
Ted graduated high school a year early, and he intended to work at the diner full-time. His parents, however, had other plans. "They told me to get a college degree and that the business would be waiting for me after I graduated." He graduated from the Culinary Institute of America with a degree in culinary arts. He then went on to receive a Bachelor of Science degree in hotel and restaurant management from Florida International University.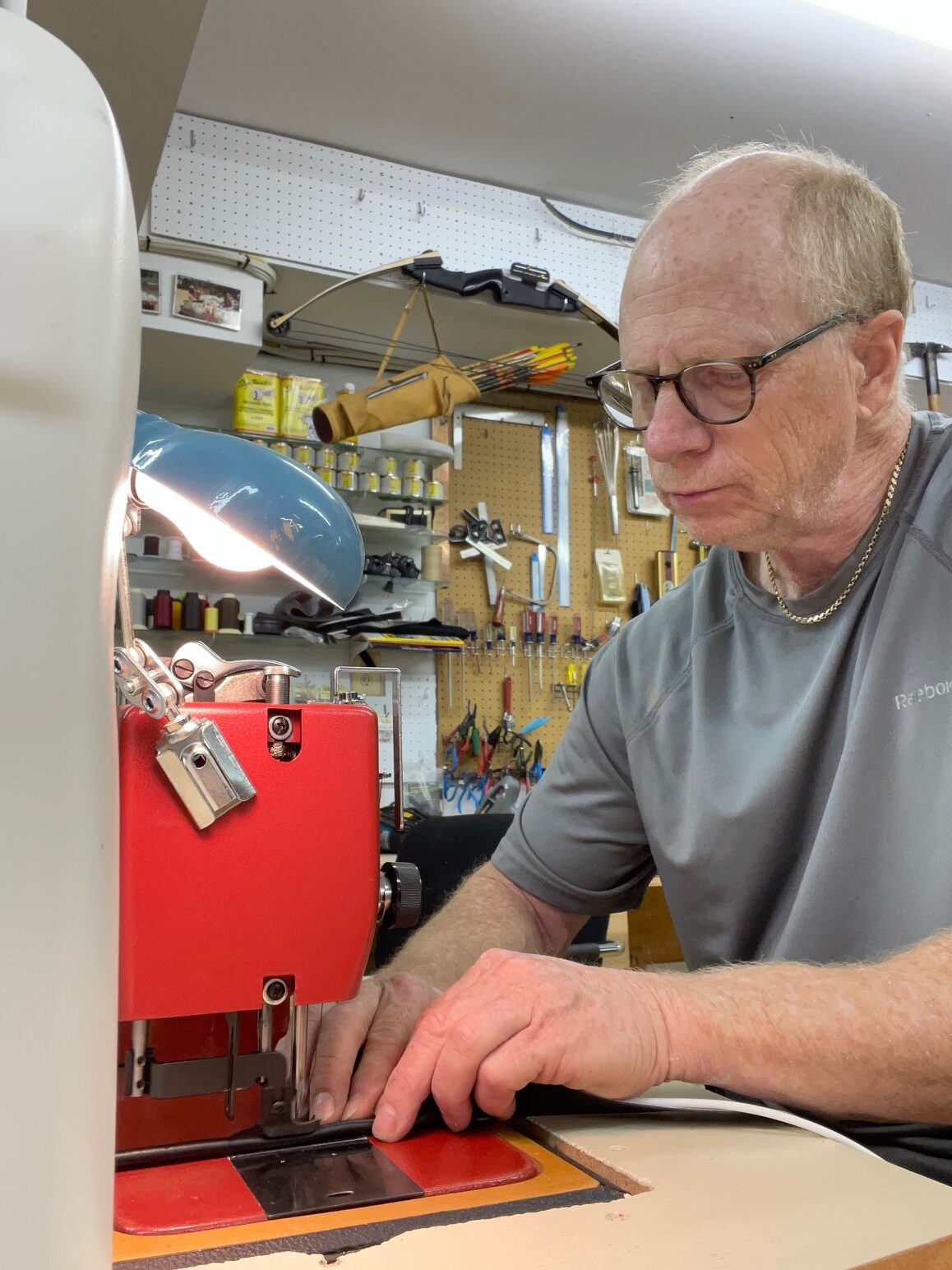 He returned to Annapolis and took over his parents' business at the age of 24. In addition to managing the family diner, Ted opened a 10-room bed-and-breakfast and started a very successful vending machine company. The diner was known for its hand-rolled fresh-baked soft pretzels. Ted was asked to sell his soft pretzels at Camden Yards, the Major League Baseball ballpark home to the Baltimore Orioles. His pretzels were so popular he eventually opened 33 other locations in the area.
For most of his life, Ted has had a passion for car restoration. It's a pursuit that started when he was a teenager and has grown and flourished through the years. Work and raising a family stalled this incredibly detailed and time-consuming pastime. So when Ted retired in 2017, it finally gave him the time to dedicate to his car restorations.
More Than a Hobby
When did Ted's love of antique car restoration begin? It's a fascinating story. "When I was 17 years old and in high school, I found a 1933 Dodge Brothers car in the woods on the side of a road. I found the person who owned the property and asked to buy it for $75 — even with a tree growing up through the roof! Later, I found out that it was the same model of car my parents owned for five years back in 1947. I restored it over the next few years not really knowing what I was doing. But it turned out OK and I still own it today."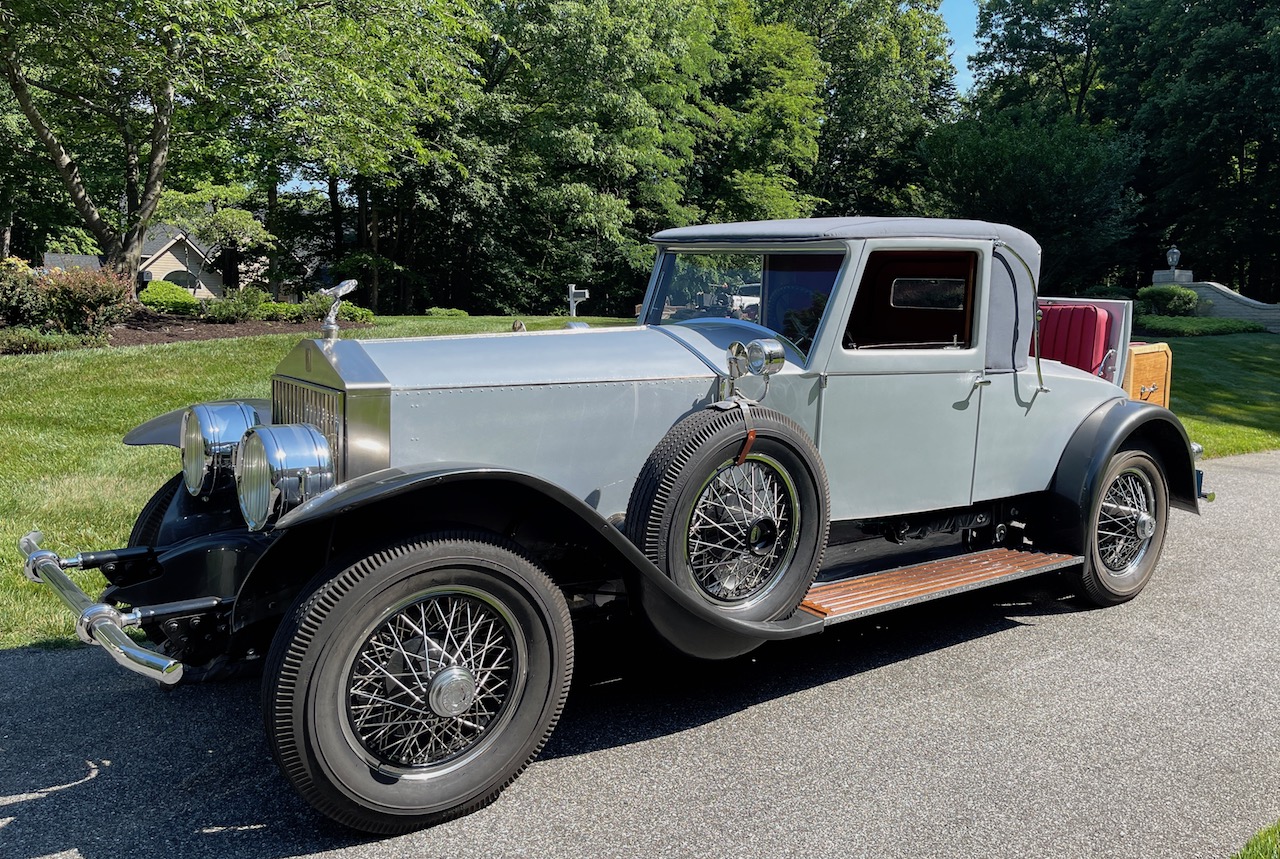 What is it about car restoration that Ted enjoys so much? "I always liked working with my hands, and I've always loved learning new things. After I played with the 1933 Dodge Brothers as a teenager, I wanted to learn how to properly restore cars." It's not just car restoration where Ted applies his hands-on, do-it-yourself mentality. When he took over his parents' diner, he did most of the electric, plumbing and repair work himself. "I took a heating and air conditioning class at a local community college and I took welding classes in the evenings. Most everything else I've learned by reading or asking people and learning on my own. I'm not afraid to try anything. My dad taught me I could do anything I put my mind to and I believed him."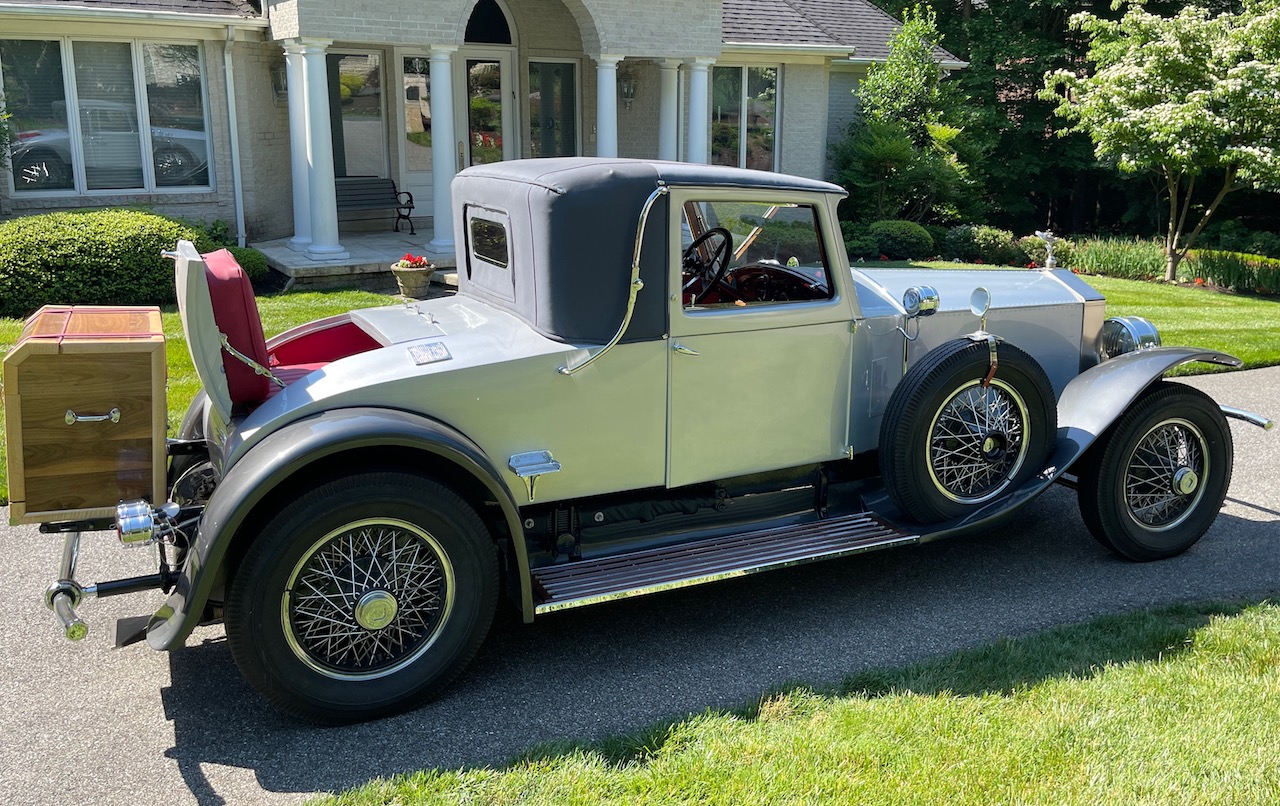 Like many DIYers, Ted is fascinated by the magic of experiencing something evolve from nothing. Where does Ted find all these vintage cars in need of restoration work? He finds them all over the country searching through magazines and online forums, or even through word of mouth. "I always drive to pick up the car myself so I can meet the owner and hear the car's history firsthand."
"As with everything else involved in restoring a car, I want to say I did it all. Over the years I've learned to work on engines, learned to weld, took English Wheel metal shaping classes to learn how to make fenders and body parts, and learned how to use a mill and lathe. Everything I've learned has been through classes, reading books, watching YouTube videos, and with a lot of help from knowledgeable friends. I guess I am a jack of all and master of none. My work is not the best but I think it turns out OK. But most importantly, I know I did it myself and learned something new every day."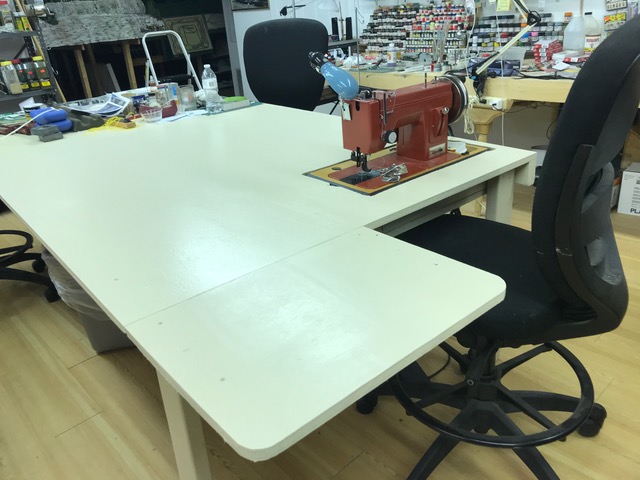 Learning to Sew
Being a deep-rooted DIY guy and wanting to be involved in every aspect of his car restorations, Ted wanted to do his own upholstery work. Never having sewn before, Ted didn't know where to get started. Luckily, he had a friend who was well acquainted with Sailrite. "I had never sewn before I bought the Ultrafeed. My friend told me about Sailrite, and there was a location in Annapolis just a few minutes from my home." Ted bought his Ultrafeed LS in 2009 at Sailrite's Annapolis, Maryland, retail store location (we have since closed our retail stores).
Through his friend's recommendation, Ted explored the Sailrite website and knew the Ultrafeed was the right machine for his antique car upholstery work. Before he jumped right in with upholstery sewing, he knew he needed to practice and familiarize him with the machine and basic sewing skills. Again, he turned to Sailrite for help. Ted used Sailrite's free how-to videos, and other resources on the internet, to teach him how to sew. "The Sailrite videos are amazing. I have also called in a few times and spoken to your DIY guys. The service is amazing. It made it so easy for me to learn how to sew."
This slideshow requires JavaScript.
One of his most impressive restoration projects was working on a 1928 Rolls Royce Phantom. He converted the car into a rumble seat body style and did the entire restoration himself. He used the sewing skills he learned over the years to sew the upholstery for the new rumble seat and car interior seating. After years of sewing car upholstery with his Ultrafeed, Ted is still happy with his machine. "It has worked amazingly. And if there were any problems, it was the lack of knowledge from me, the user. But when I called for assistance, your staff talked me through the problem or sent me videos to walk me through it."
What's Next
As if he wasn't busy enough in his retirement, car restoration isn't Ted's only hobby. When Ted's not bringing classic cars back to pristine condition, you can find him working on his impressive model train collection. "I've been building an HO scale train layout for many years. I build everything from scratch." Ted also enjoys woodworking. He builds beautiful wood furniture and music boxes for friends and family.
This slideshow requires JavaScript.
Ted finished his full Phantom restoration project in January 2021 after countless hours of work. Never one to remain idle for too long, he's already moved on to his next project. "Now I am working on a 1928 Dodge Brothers Victory Six 5 Window Coupe. I just painted the body and the chassis is done. I hope to have the body on in a couple of months and then I will start on the interior of that car."
Ted now owns 11 antique cars originating from 1915 to 1933 and he has restored them all. "Some of them were in pretty good shape and some should have been stripped for parts. But I wanted to bring them back to life, and I enjoyed the restoration process on all of them." With no plans to sell, he enjoys driving them around town and sharing the history of the cars with others.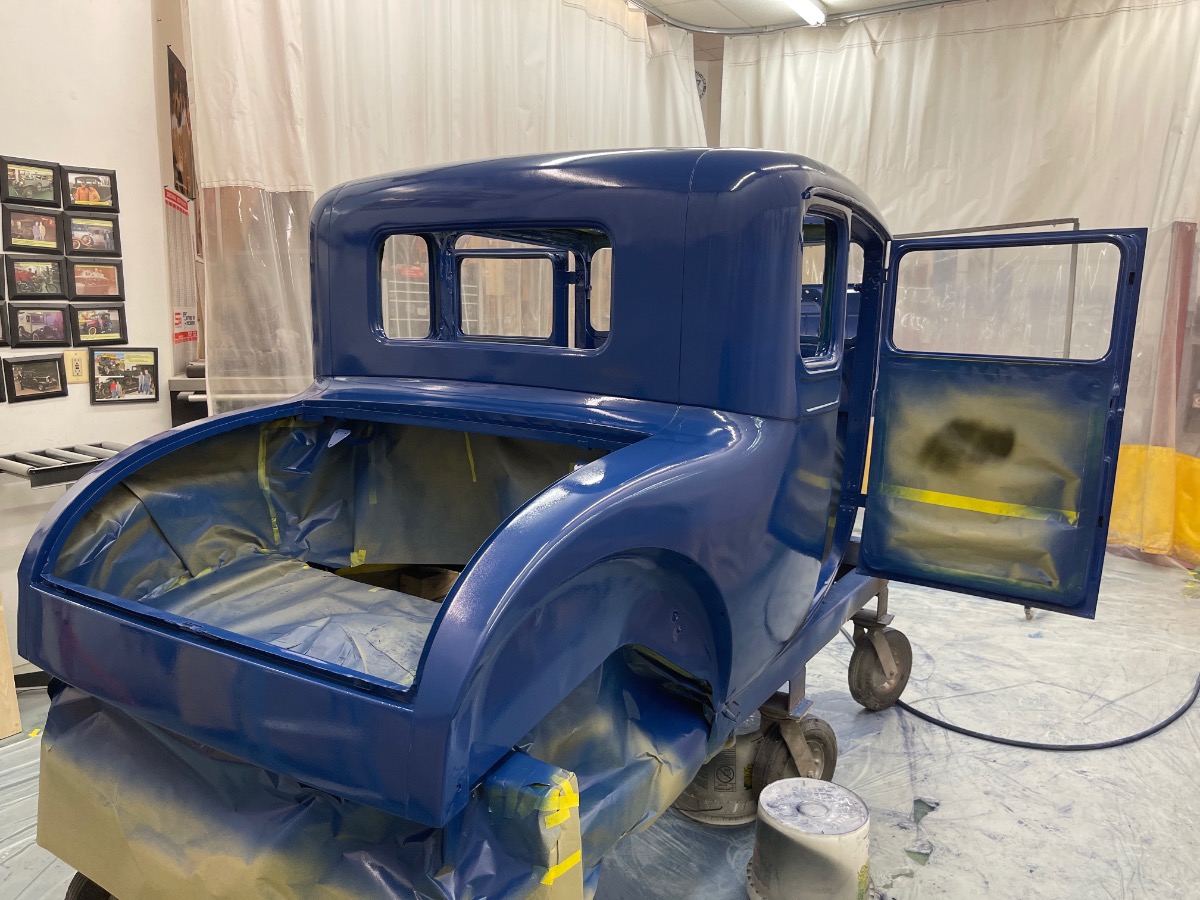 Who We Are
Sailrite is your one-stop DIY shop! We are a passionate crew of do-it-yourselfers who strive to equip you with the supplies and how-to knowledge you need to tackle your next project. Do you want to learn upholstery, leatherwork, canvaswork, hobby sewing, bag making or more? We have the fabric, tools, hardware, sewing machines and notions you need to master any DIY. And even if you've never sewn before, our tutorials and how-to videos are designed for beginners and experienced crafters alike.
Start your DIY journey today: www.sailrite.com