We all love our pets, and we often wish we could take them everywhere. But can you imagine taking them along to circumnavigate the open ocean? Andrew and Jazz might seem like your average sailing couple, but they have a unique sailing companion — their Bengal cat, Captain! The two have been happily sailing on their boat, Villa Veritas, for some time now. We wanted to know what it's like to sail with a furry companion and see if this enterprising crew had any advice to offer new sailors or budding DIYers.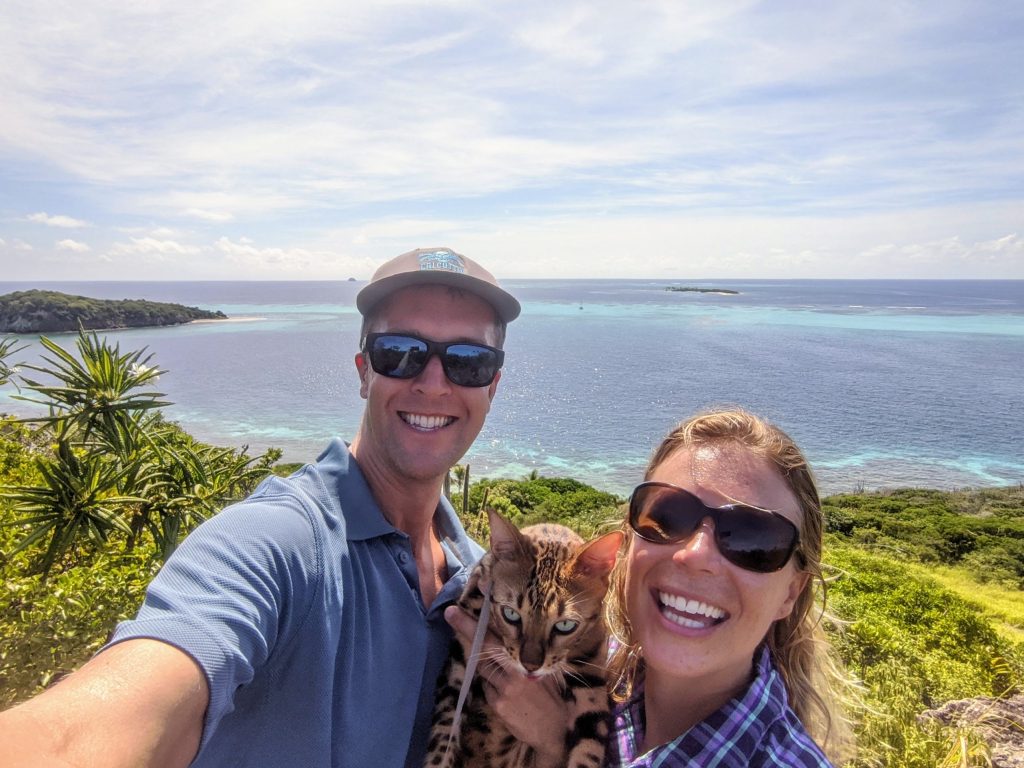 Humble Beginnings 
The couple that sails together, stays together! Jazz first experienced sailing as a child on her uncle's monohull in the Canadian San Juan Islands. In high school, as an exchange student on the coast of Spain, she joined a local sailing team and learned to handle small boats. Once in college, she made friends at the yacht club and went out for races when she could. In her adult life, Jazz went on to travel through Asia, helping crew a handmade 32-foot boat from Bali through Borneo and Singapore. 
Andrew had gone sailing a few times as a kid, and then he took classes with the American Sailing Association in San Francisco when he married Jazz. Together the two crew a 1993 Prout Snowgoose Elite 37 named Villa Veritas after their last name. It's the first boat that either of them has owned and the first catamaran that they've sailed, not counting vacation ride-alongs. The two moved onto their boat full time in October 2018, and have been blissfully sailing the open ocean ever since. They've traveled from the southern United States, through the Bahamas and the Caribbean, and even to locations like Saint Kitts and Saint Vincent. They've even documented the ins and outs of their journey on their sailing blog.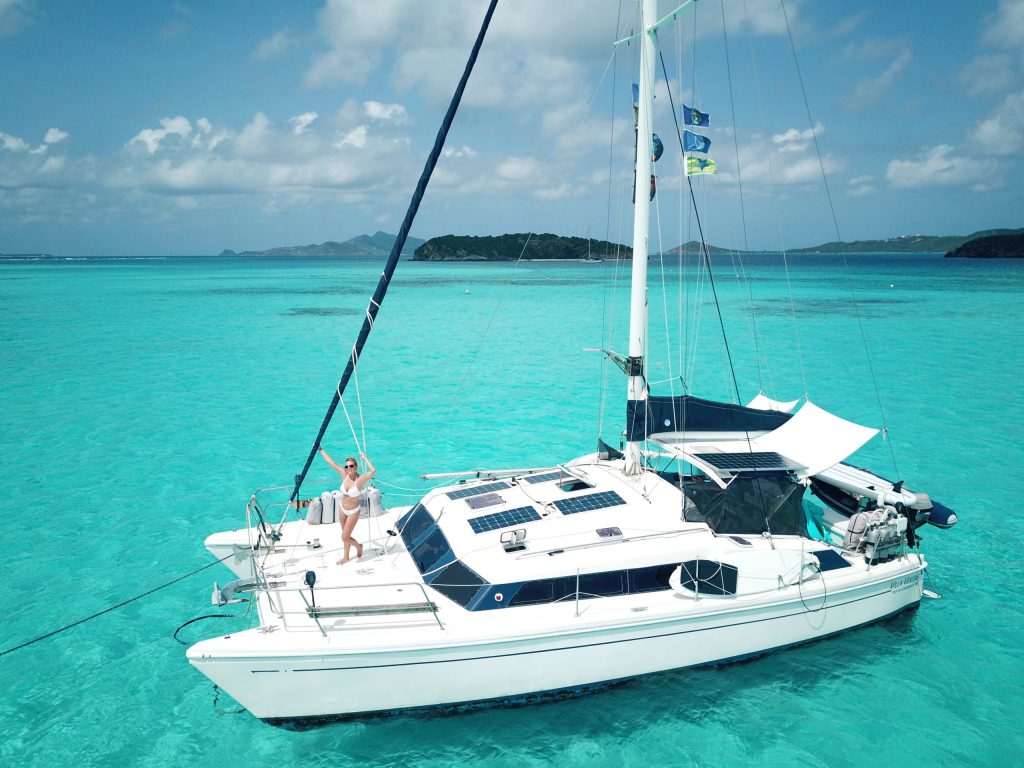 So how did Captain, the beautiful Bengal cat, join the crew? "We met Captain in Savannah, Georgia. He joined us full time in November when he reached three months old. We'd waited to get a cat until we had the boat because, supposedly, kittens will always adapt to a boat while older cats may never get over seasickness. Captain doesn't always like it when the boat moves, especially when the engine is on. But aside from the death glares, he doesn't seem to have any other problems, and he's good about staying inside when we're underway. At anchor he keeps a good watch, often from the top of the boom. One time a pelican (bigger than he is) landed on the front of the starboard bow, and after chasing it off, Captain now patrols that spot daily."
Sewing & Sailing
If you're familiar with the sailing world, you also know that it pays to be a sewist in order to make much-needed repairs and other marine DIY projects. Much like sailing, Jazz's sewing experience began at a young age. She received needles and thread in daycare and crafted new outfits for the resident dolls. Her mother and grandmother also sewed, encouraging her craftsmanship. For Andrew, things were a bit different. When Jazz started a cockpit enclosure project but got sick halfway through, it was up to him to learn the ropes. So he began watching Sailrite® videos and kept charge of their sewing machine — the Sailrite® Ultrafeed® LSZ.
But how exactly did these intrepid travelers hear about Sailrite? Andrew was kind enough to share. "We learned about Sailrite from another devoted fan and sailor who insisted that a sewing machine was a necessary piece of offshore safety gear. After breaking a borrowed home sewing machine on a relatively minor project, we decided that a more expensive but dependable machine actually had a pretty short payback period. We went with the LSZ because we wanted to work on sails. Actually, we justified the purchase when we priced out a new asymmetrical spinnaker versus a machine and a custom spinnaker kit from Sailrite."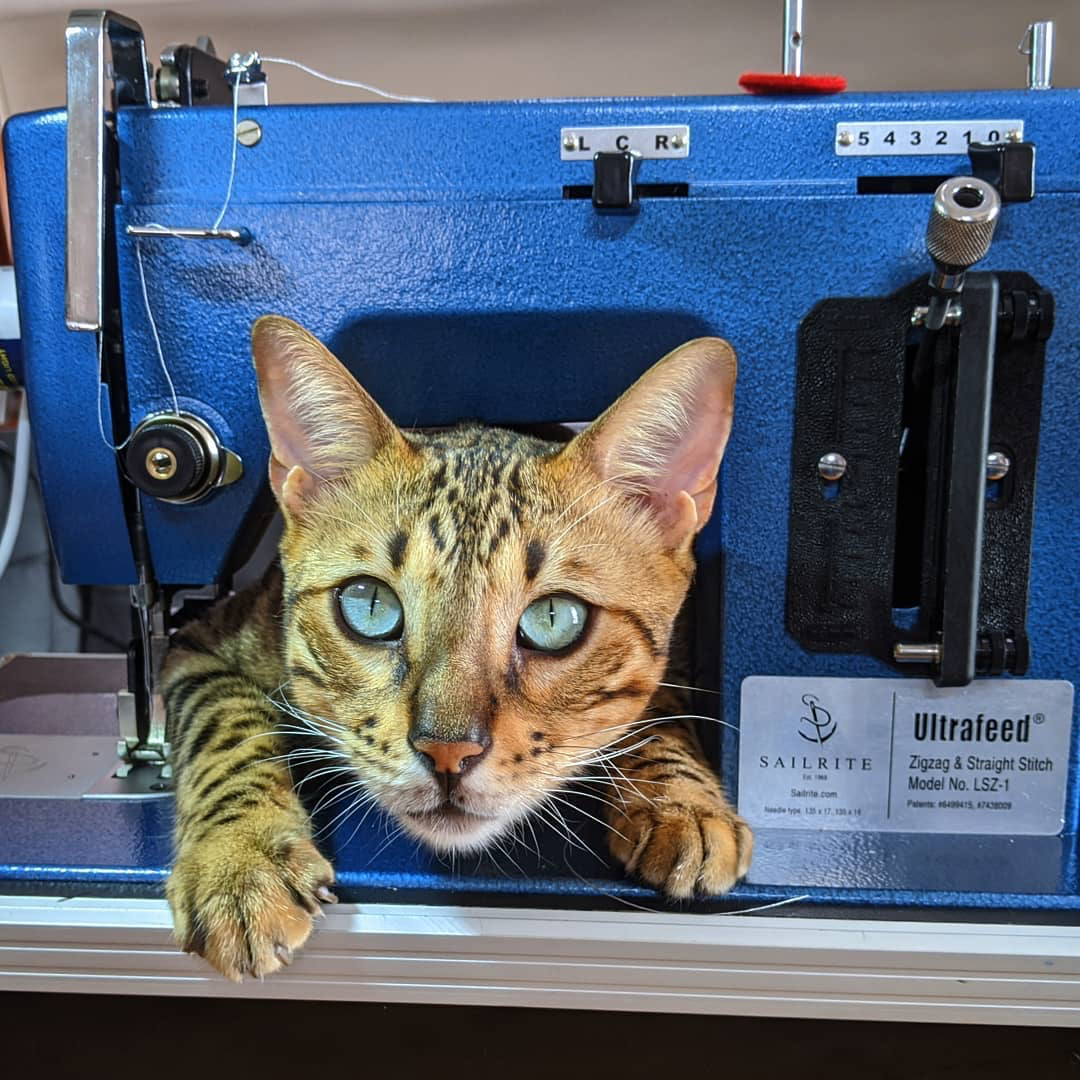 When it comes to sewing with the Ultrafeed LSZ, a circumnavigator's work is almost never done. Not only that, but the majority of the repair work on a boat must be completed right away if one wants to continue sailing. Andrew and Jazz have completed their fair share of projects using the machine, with Captain's help of course. One of their largest projects, and one that they are most proud of, is their spinnaker. Before the crew left the United States, they purchased a Sailrite spinnaker kit that they would later sew themselves. Captain had a part to play as entertainment and moral support. Since acquiring their Ultrafeed, they've crafted many projects including:
Cockpit Enclosure

Mainsail repair

Reflective/insulated covers for the boat windows

Winch covers

Outdoor bags

Grill cover
This slideshow requires JavaScript.
But the Sailrite supplies don't stop there! Andrew explained, "After borrowing two different friends' hotknives for embarrassingly long times 'because we're almost done with projects,' we finally got our own Edge Hotknife. It has a bit of a learning curve to cut cleanly…but we use it all the time, and even our friend's 12-year-old was able to figure it out without any scorch marks. Everything else has been materials — Sunbrella® fabric, awning rope, zippers and a shockingly large number of snaps." 
The projects on a liveaboard usually always continue as the time and nautical miles go by, so we were curious what Andrew and Jazz planned to sew in the future. 
Andrew: "There are so many more projects — replacing some covers that just weren't made to sit in the sun, replacing the failing zipper on our stack pack (actually, replacing failing zippers has been a pretty regular project), adding some patches and chafe guards to the high-wear areas of our dinghy chaps, a more robust, water-resistant bag for our spinnaker so we can store it outside, and adding stainless steel seizing wire to the nose area of all the masks we've bought for the COVID era so they'll fit properly without steaming up sunglasses and still be washable."
Jazz: "It's just a slow process of replacing everything on the boat with Sunbrella."
This slideshow requires JavaScript.
Sage Advice
There's no doubt that Andrew, Jazz and Captain have a treasure trove of sailing experience. But what do they think is the most rewarding (and most difficult) part of the sailing and DIY lifestyle? "The most rewarding is when you make things yourself. When you know how it was done, why all the hard decisions were made, and just how trustworthy the work is. The biggest surprise about sailing has been how difficult it has been to pay for work to be done to our DIY standards. We do almost all of our own work because we can be sure of the results, even if it takes us a couple of tries. When we needed to run from hurricane Gonzalo, we hadn't fixed our tack yet, so we had to sail with a reef in. But our neighbor boat was waiting for their sails to be finished by a shop, which had closed for the weekend, and so they had no choice but to tie down and stay put. In this sense, having this machine aboard is a huge boon for our safety — we never have to take the sails off our boat and depend on someone else's timeline."
This slideshow requires JavaScript.
This crew of accomplished voyagers was kind enough to offer advice to anyone who wants to start sailing and sewing. "Just start. You can do this for literally any amount of money, only your comfort level changes. Your projects aren't going to be perfect the first time, but the only way to get it right is to start trying and see what goes wrong. Just about every successful project on our boat is version two or version three." 
Andrew and Jazz are proof that the liveaboard lifestyle is always within reach — it simply requires a little tenacity, imagination and ingenuity. We can't wait to see what other adventures this colorful crew will embark on in the future. And we're honored that Sailrite could be part of their DIY journey as well. If you'd like to keep up with the Veritas family, you can check out their blog at andrewandjazz.com. Happy sailing!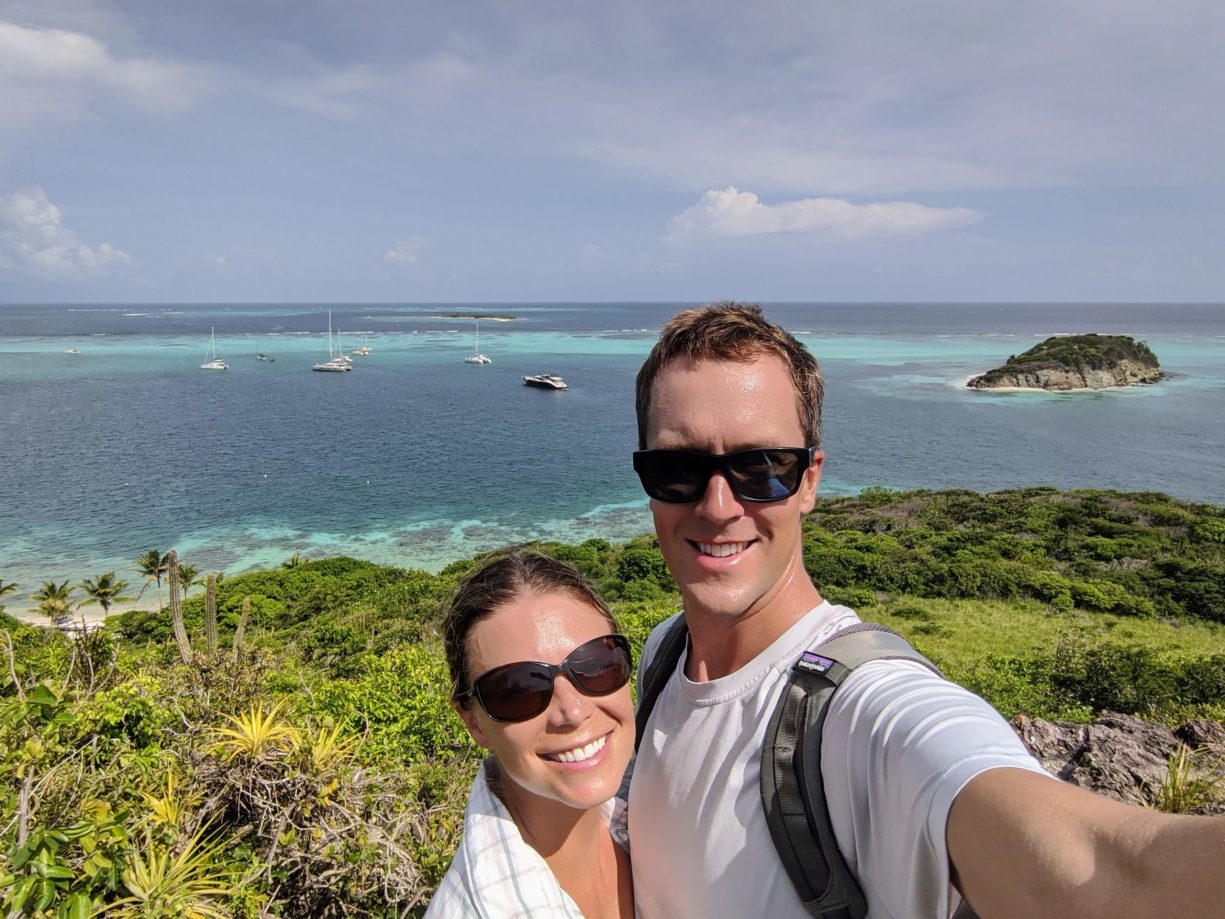 Who We Are
Sailrite is your one-stop DIY shop! We are a passionate crew of do-it-yourselfers who strive to equip you with the supplies and how-to knowledge you need to tackle your next project. Do you want to learn upholstery, leatherwork, canvaswork, hobby sewing, bag making or more? We have the fabric, tools, hardware, sewing machines and notions you need to master any DIY. And even if you've never sewn before, our tutorials and how-to videos are designed for beginners and experienced crafters alike.
Start your DIY journey today: www.sailrite.com