All DIYers, whether they're a sewer, woodworker, crafter or other, have the same thing in common. They love the satisfaction they get from accomplishing a project on their own. Cory Springer is no different. She owns a small upholstery business in Virginia, and one of her favorite things about sewing is that she is always learning and improving. With the help of Sailrite® project videos and her Ultrafeed LSZ Sewing Machine, she's conquering the upholstery game and creating beautiful and unique furniture pieces.
Cory grew up watching her mother sew. "She was always sewing something — mostly curtains, but sometimes clothes too. As an adult, I started sewing when I wanted to make some clothes for my daughter's American Girl dolls." Her sister gave her an old, unused Janome sewing machine and she bought patterns and taught herself to sew.
This slideshow requires JavaScript.
"I've gone from one end of the spectrum, making doll clothes, to the other, sewing upholstery!" Cory learns from what other people have made. She doesn't consider herself to have creative vision. Therefore, she relies on pattern instructions and online videos to help her with her upholstery work, and that's how she found Sailrite's YouTube channel.
The first Sailrite video Cory watched and used for her upholstery work was the "How to Reupholster an Armchair" video. She used the techniques she learned in the video to upholster an armchair in an eye-catching white and navy polka dot fabric. "Ever since that time, I've looked to Sailrite first for tutorial videos and I direct anyone who asks to the Sailrite YouTube page!"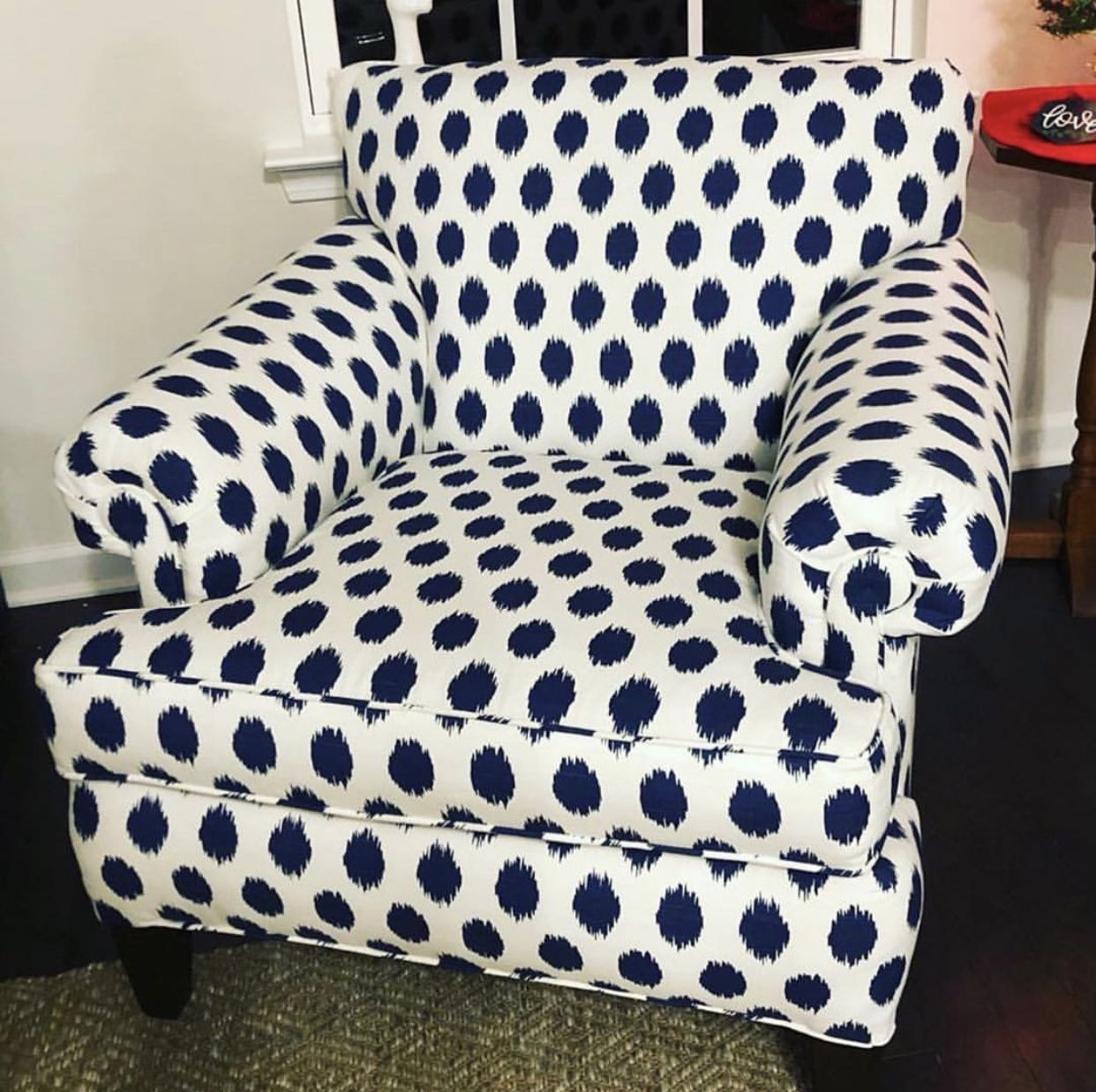 To get her small business off the ground, Cory needed a heavy-duty sewing machine that could handle her upholstery needs. Since Cory was already familiar with the Sailrite project videos, she saw how well the Ultrafeed Sewing Machine handled upholstery work and other materials. Choosing an Ultrafeed for her budding upholstery business was an easy decision. "Everything I could possibly want to ask about this sewing machine was answered on the Sailrite website. You guys have the best resources — clear, concise and easy to use. I felt absolutely comfortable and confident making this purchase."
"If I want to learn to sew something, I always check Sailrite's video library first. I fully trust your videos over anyone else's because they are just so thorough!" Cory named her upholstery business Black Dog Furniture because of her love of Newfoundland dogs. She and her husband have two adorable Newfies: Cubby, an 8-year-old who is always close by "helping" while Cory sews, and Apple, a newly acquired puppy thanks to the recent quarantine.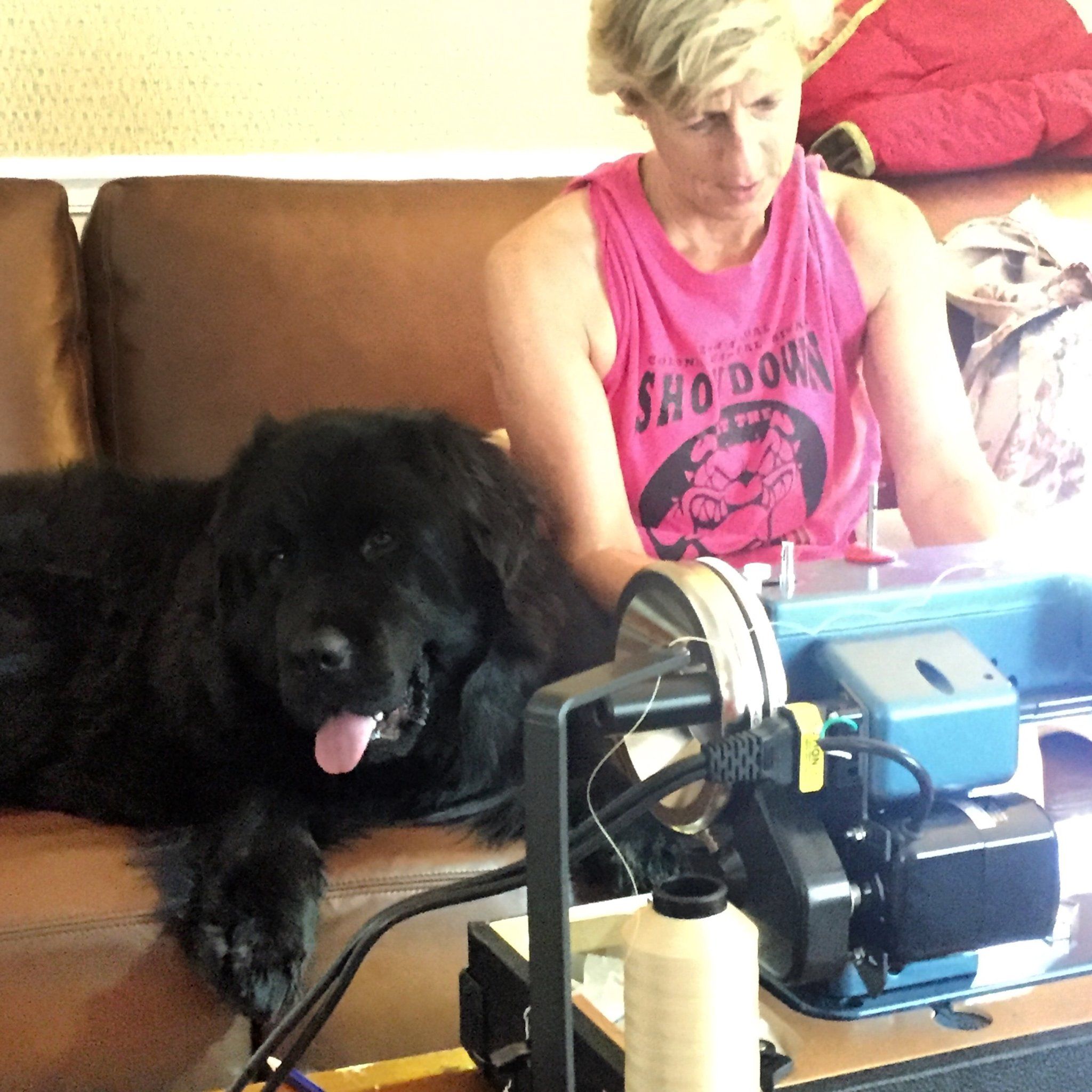 After four years of sewing with the Ultrafeed, Cory is still happy with the machine. "I love its durability and ease of use. I'm a newbie when it comes to sewing, and I'm probably really hard on the machine — but it can take it! I also love that Sailrite tells me exactly how I can perform routine maintenance on my machine."
Cory doesn't stop at upholstery work. She's put her Ultrafeed to use over the years making everything from upholstery and cushions to pillow covers and window treatments. She recently used the Sailrite face mask tutorial to sew protective masks for herself and her family. What's next on her list of new projects to tackle? "I'm sewing a new patio umbrella (my Newfoundland puppy chewed a hole in mine) and I'm making some outdoor sun shades for my daughter's porch."
In addition to sewing, Cory is also a skilled woodworker. She incorporates her woodworking talents into her upholstery work, but she also makes standalone wood pieces as well. Her first big woodworking project was a farmhouse trestle table she built for her daughter's new house. "Also, I recently started learning to hand letter in a modern calligraphy style. That has been fun and also a very therapeutic activity."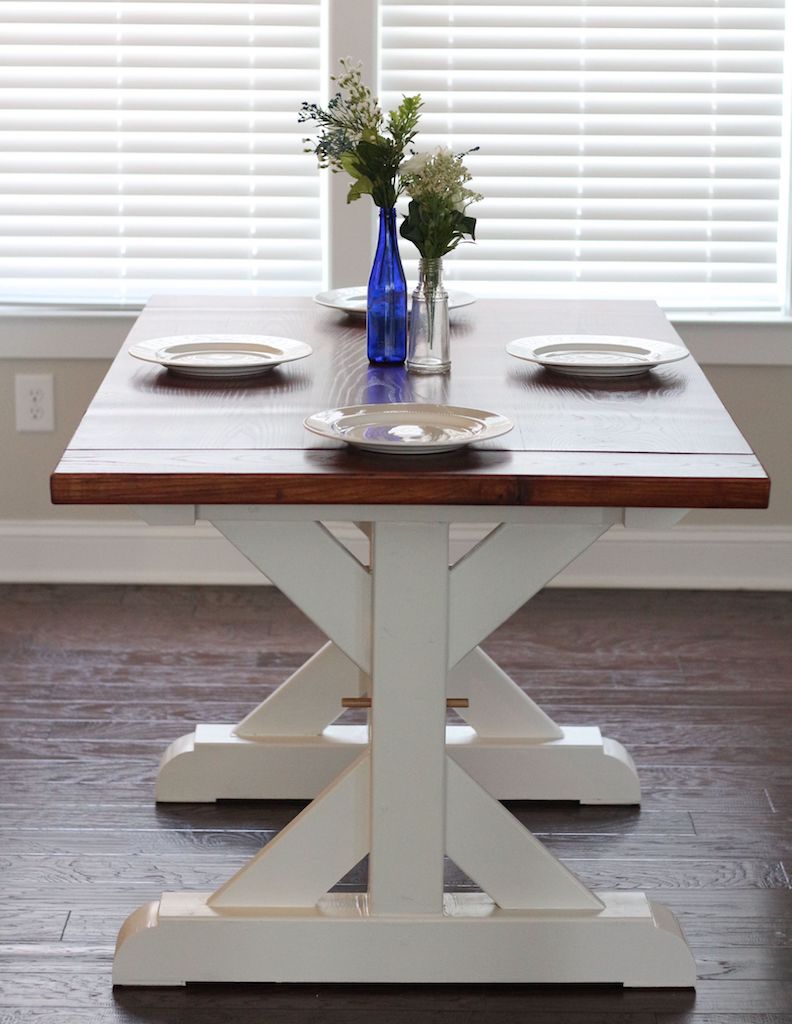 Creativity runs in the family. "I have three older sisters. Two of them are also avid sewers and the other is a big redecorator. We all look forward to the arrival of the Sailrite catalog when it comes out each year. It's like getting the old Sears Christmas catalog when we were kids. We'd scour every page of the toy section just like how we now scour every page of the Sailrite home catalog!"
We're thrilled Cory is loving her Ultrafeed Sewing Machine. With patience, practice and the right resources, your sewing potential is limited only by your imagination! Good luck on your next project, Cory! Sailrite will be here to help with anything you need!
Who We Are
Sailrite is your one-stop DIY shop! We are a passionate crew of do-it-yourselfers who strive to equip you with the supplies and how-to knowledge you need to tackle your next project. Do you want to learn upholstery, leatherwork, canvaswork, hobby sewing, bag making or more? We have the fabric, tools, hardware, sewing machines and notions you need to master any DIY. And even if you've never sewn before, our tutorials and how-to videos are designed for beginners and experienced crafters alike.
Start your DIY journey today: www.sailrite.com